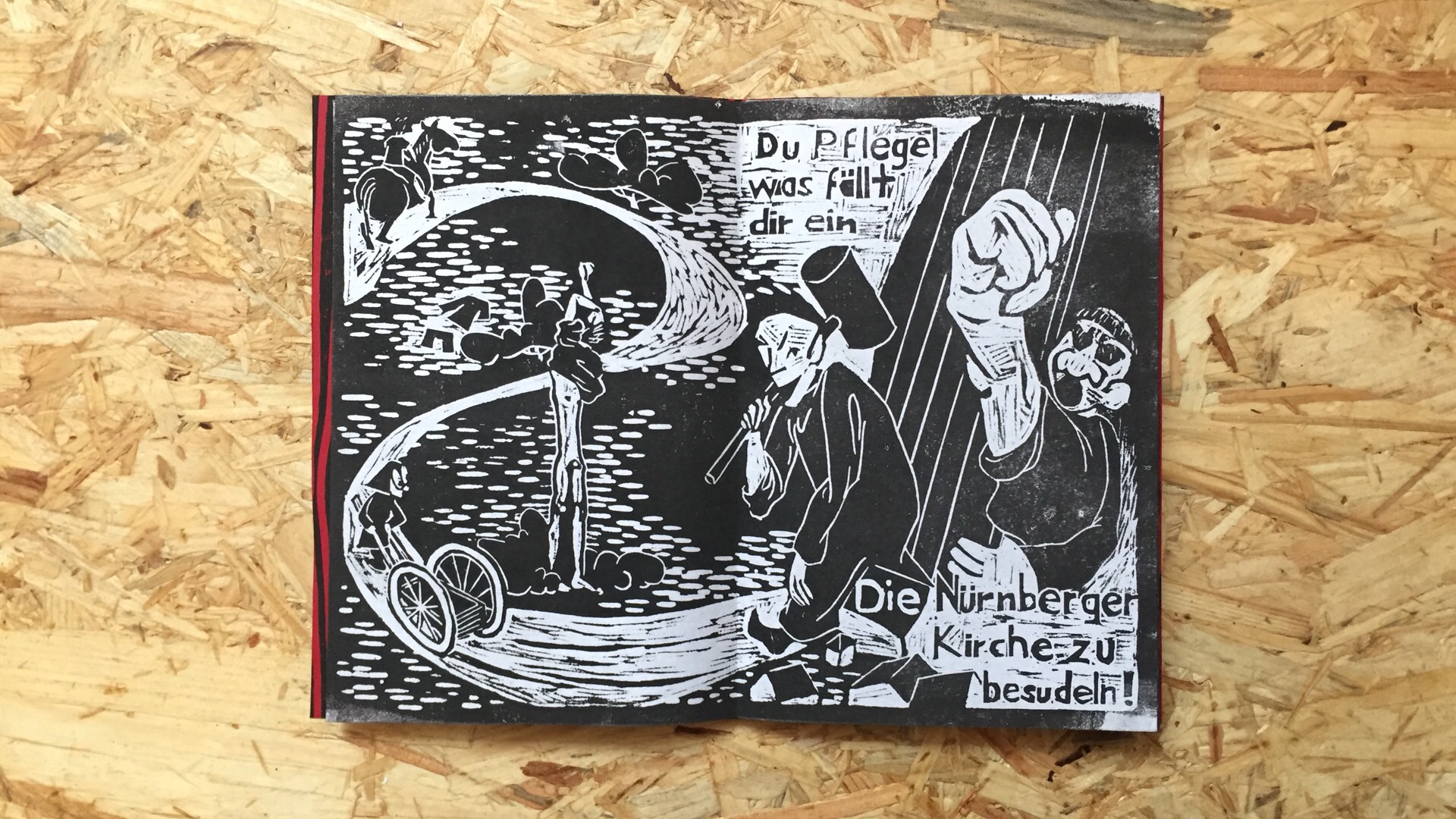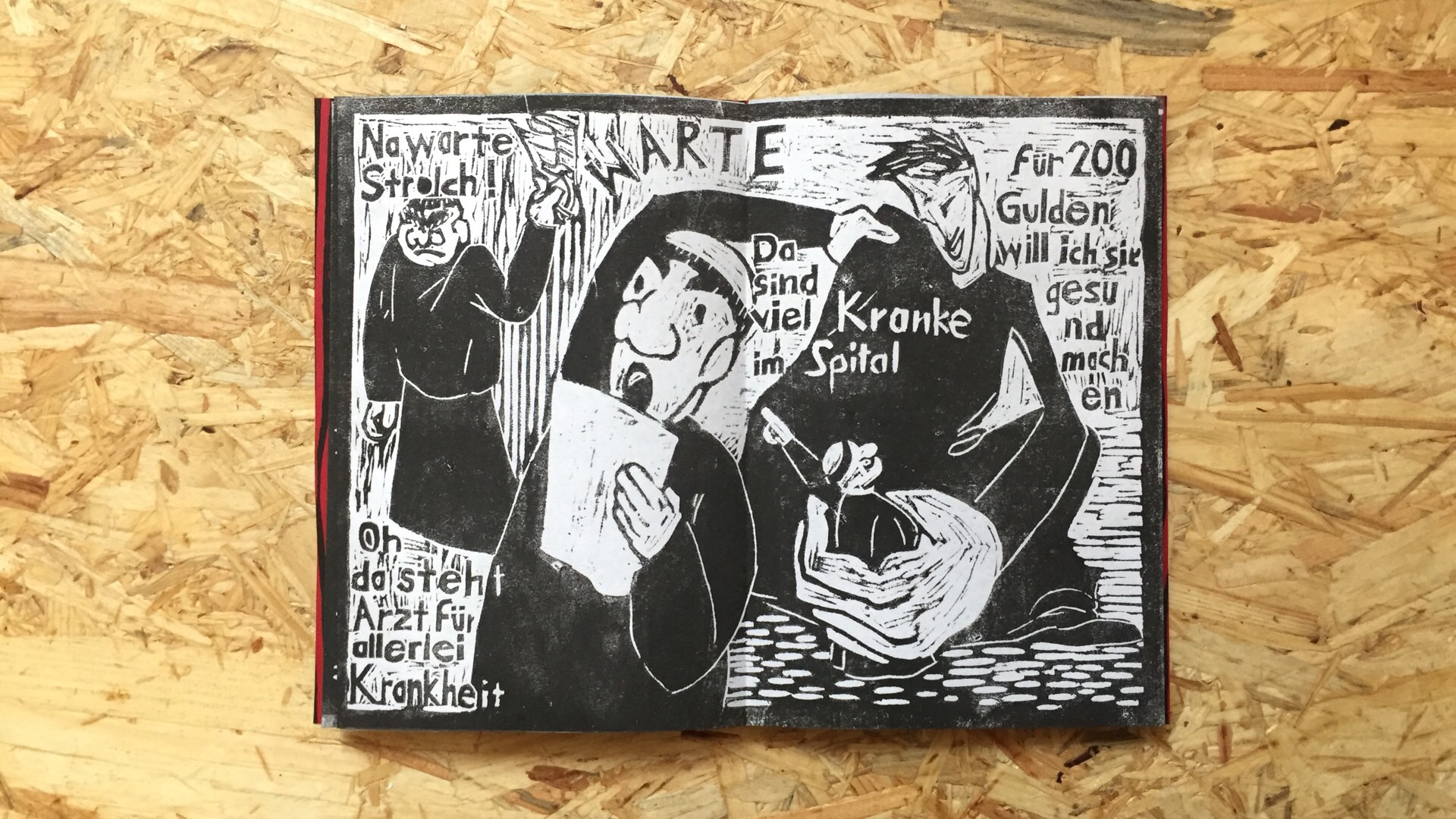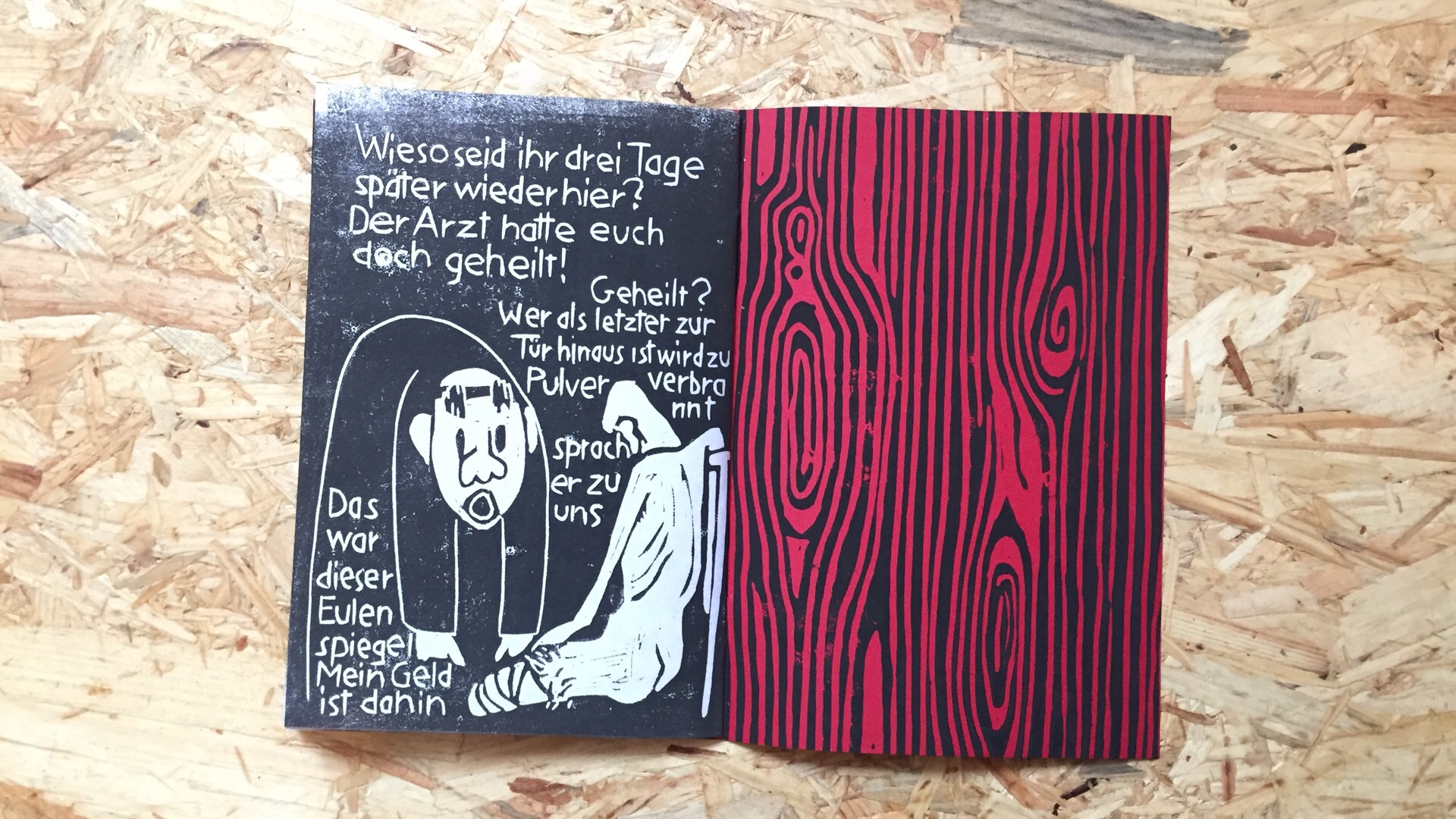 Till Eulenspiegel – Comic
In diesem Heft wurde ein Klassiker der deutschen Literatur als künstlerischer Comic interpretiert.
Das im Gruppenprojekt entstandene Heft erzählt die 17. Historie des Till Eulenspiegel. Dieser reiste nach Nürnberg. Da er knapp bei Kasse ist gibt er sich als Arzt aus um dem Spitalmeister seine Hilfe anzubieten. Durch einen Kniff flüchten am nächten Tag alle Invaliden aus dem Spital. Nach drei Tagen kommen sie zurück und der Schwindel fliegt auf. Eulenspiegel jedoch ist längst weitergezogen.
12 Seiten, Linoldruck auf Linolpapier
Drucke auf Anfrage:
@
In this issue a classic of German literature has been interpreted as an artistic comic. The booklet created as part of the group project tells the 17th history of Till Eulenspiegel.He traveled to Nuremberg. Since he is short of money, he pretends to be a doctor to offer his help to the hospital master. With a trick all the sick peole escape from the hospital the next day. After three days they come back and the dizziness is exposed. Eulenspiegel, however, has long since moved on.
12 pages, lino print on lino print paper
contact me for prints:
@